Assessments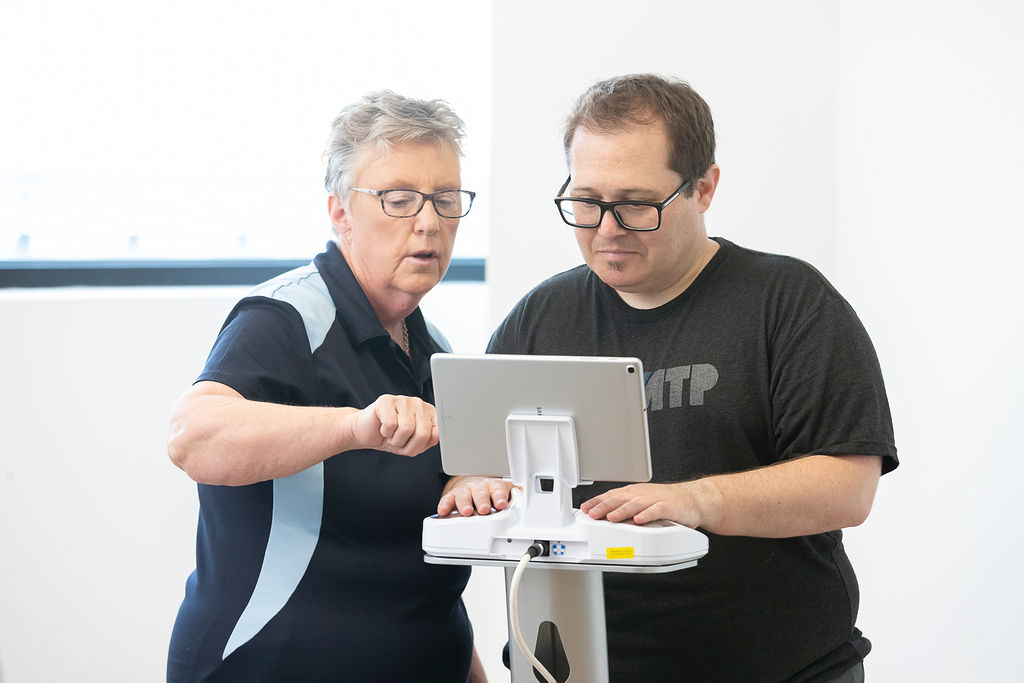 Bio-impedance
Our Bio-impedance assessment involves a noninvasive scan of a person's total body water and fat mass, which helps in the assessment and treatment of lymphoedema. Furthermore, the scan is complete in just under 30 seconds. Bio-impedance also helps in early detection so our therapists can proactively begin formulating a treatment plan.
Why have the Bio-impedance scan?
This scan allows us to objectively measure the fluid changes throughout your body and swollen limb. It is essential to have a baseline scan so that follow-up monitoring can detect changes and allow our therapists to adjust the treatment plan accordingly.
It is especially important in patients suffering from cancer or surgery involving the lymphatic system as this may result in the development of lymphoedema. A scan pre and post-treatment/surgery can detect early changes in fluid so that we can proactively begin treating the effected limb before symptoms even arise.
LegReader
Our LegReader was developed and patented by SIGVARIS GROUP and accurately measures limb circumference to determine exact measurements, thus reducing errors made from manual measurements. The pain-free and non-invasive scans are taken by four deep infrared sensors in the space of 10 seconds. LegReader analyses the data and provides all the measurements required to identify the right pair of compression stockings, including the recommended size or monitoring of patient progress.